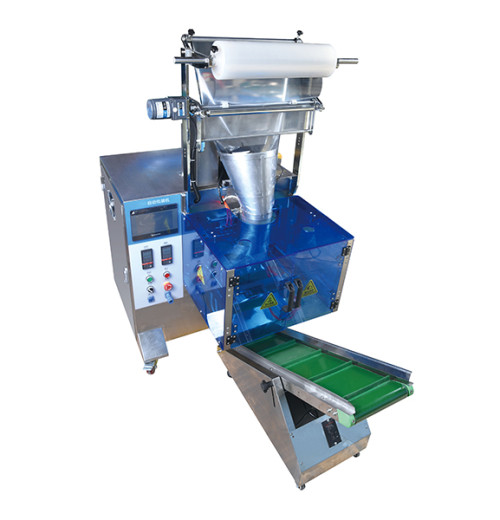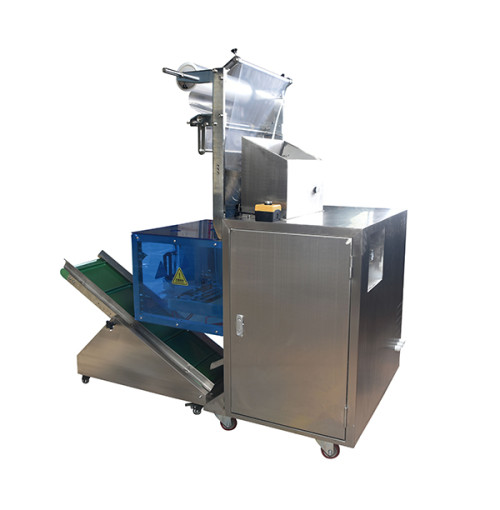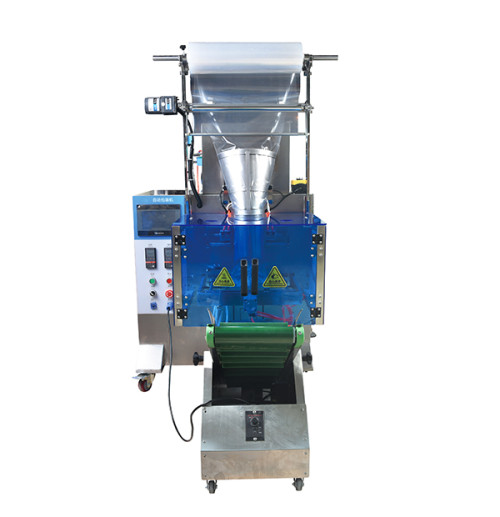 Hardware packing machine with weighing function
Item specifics
Weight

80Kg
Packing speed

5-20g/min
principle

Weighing and fiber counting
Description
Hardware packing machine with weighing function
| | |
| --- | --- |
| Model | D320-CW |
| Function | Function Weighing, bag making, filling, sealing,Packaging and transportation |
| | |
| | |
| | |
| | |
| | |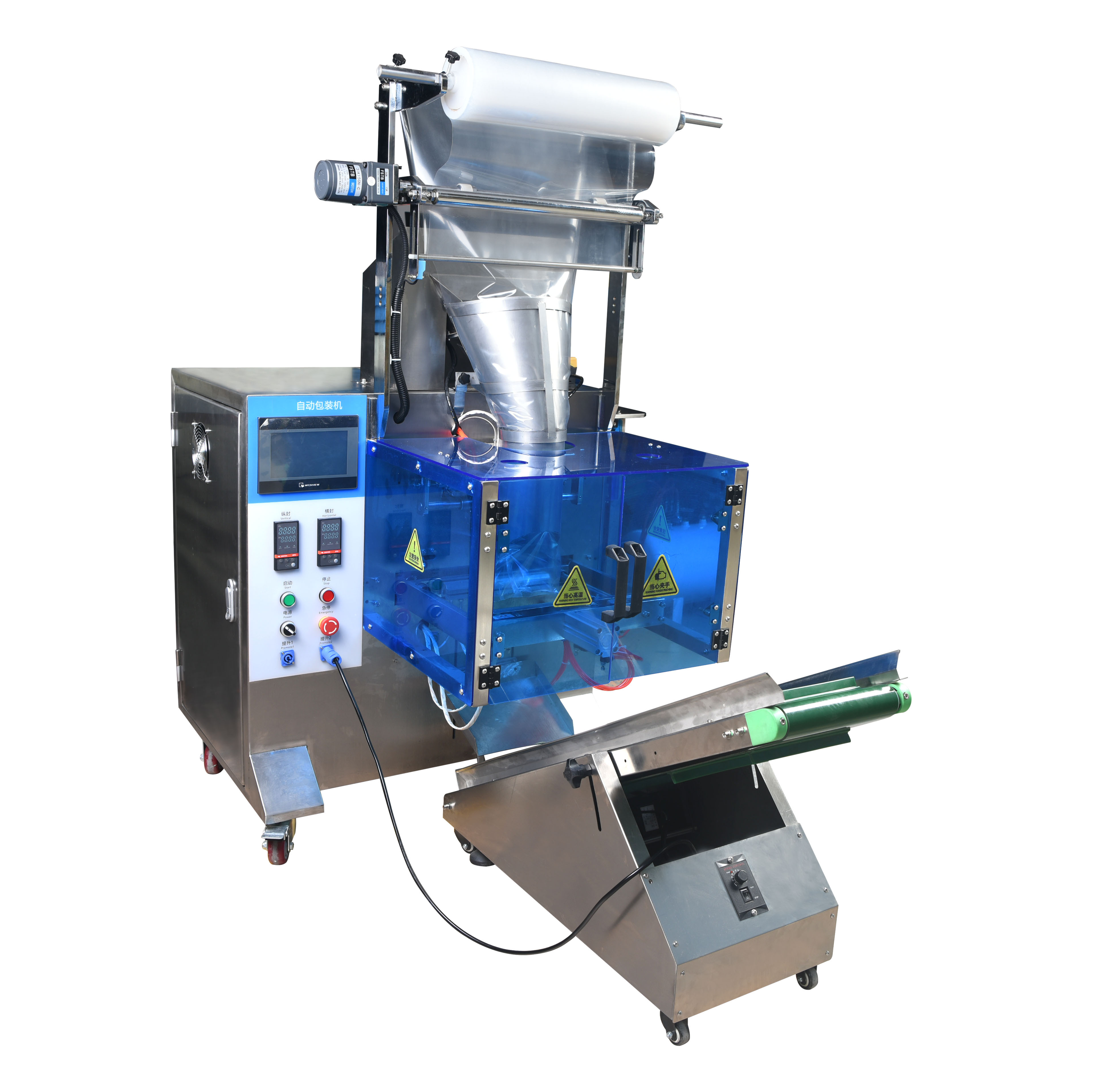 Advantages
1. Packaging bag: The packaging bag of this type of packaging machine is innovative on the basis of the vertical bag. The side mode of the film on both sides of the barrel is sealed to make the packaging more three-dimensional, and the appearance is more beautiful and generous, making your The product is more attractive.
2. The control system adopts high-performance programmable logic controller (PLC), full Chinese/English touch screen operating system, full display of the dynamic process and operation instructions of packaging production, and humanized LCD touch operation display interface;
3. The packaging material is fed through the conveyor belt, and the material quickly reaches the collector device. It is weighed by the weighing sensor system X, and the collector is fed. According to the packaging material, the vibration plate can be used to make up the difference. According to the weight sensor of the weighing device The provided data will be supplemented by the PLC control system to calculate the number of poor packages, so as to achieve a high degree of packaging accuracy.
Application scope of automatic counting and packaging machine:
Lighting industry, toy plastic industry, clock and watch instrument industry, hardware industry, fastener industry, standard parts industry, metal stamping parts, electronic and electrical industry, decoration accessories, door and window accessories, furniture hardware accessories, communication equipment accessories, antenna hardware accessories, Home appliance hardware accessories, monitoring equipment accessories, bicycle accessories, auto accessories, bathroom shower hardware accessories/food pellets, medical disposable products, etc.