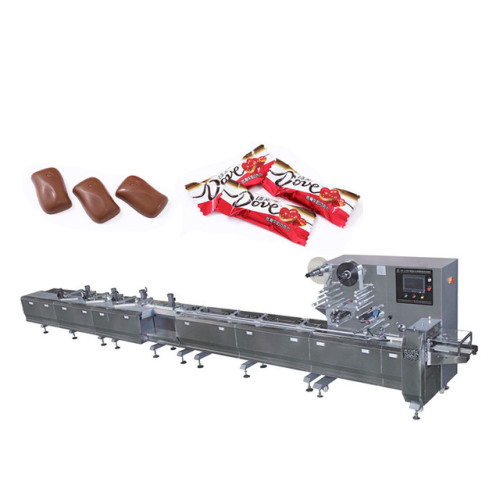 High speed pillow packing machine chocolate sorting machinery
Item specifics
Brand

DADI
Place of Origin

Guangdong, China
warranty period

1 year
Automation

Full Automatic
Function

Filling, metering, sealing, packaging assistance, coding, spraying, labeling
Description
| | |
| --- | --- |
| Packing speed | 50-1200 pcs/min |
| Scope of adaptation | Suitable for automatic finishing and packaging of block materials, such as chocolate, oatmeal sugar and cake Shaqima |
| Film width | MAX.320mm |
| Packaging size | 15-200mm in length, 15-60mm in width and 5-30mm in height |
| Diameter of roll film | MAX.320mm |
| Power | 380V 50Hz 9.5 kW |
| Weight of the whole machine | 3500kg |
| Outline Dimensions | Length 3800x Width 900x Height 1450mm |
| Comments | The air-filling device and code device can be added |
| Dimention | 380*90*145cm |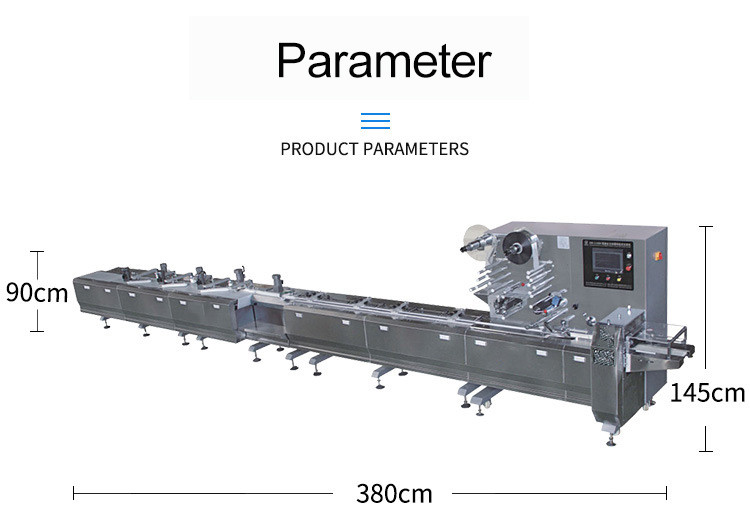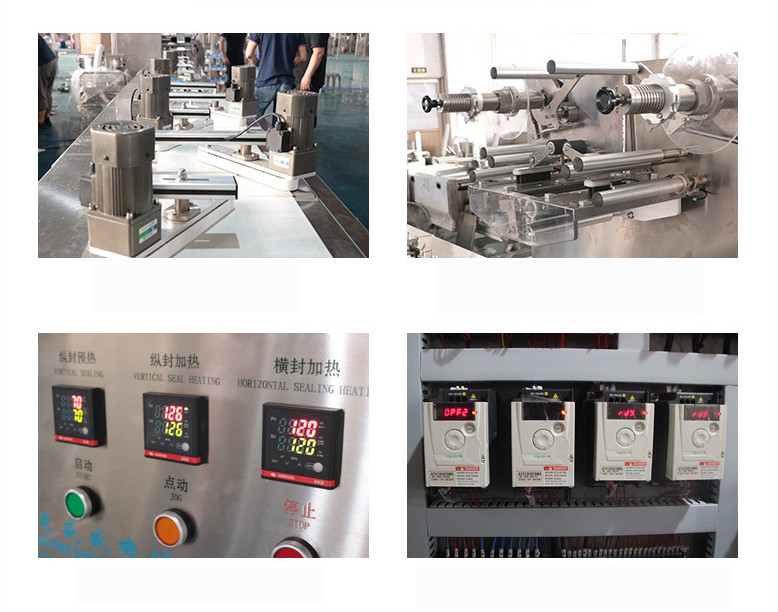 Advantage1:
All adopt high quality spare parts.
1,Nine-servo conveyor belt, high-speed material sorting products, fast arrangement, convenient packaging
2,Automatic film splicing with linkage roll film,Double film frame device, automatic film connection, high-speed production without stopping
3,Three temperature control, stable and efficient,With three temperature control meters, the temperature does not interfere with each other, and the sealing effect is more beautiful
Advantage2:

1,Intelligent man-machine system
Touch screen system, easy to understand parameter setting and function switching
2,Panasonic electronic sensor
High-speed control products to achieve zero empty packages
3,French Schneider inverter
17 frequency converters, better transmission, stable, durable and smoother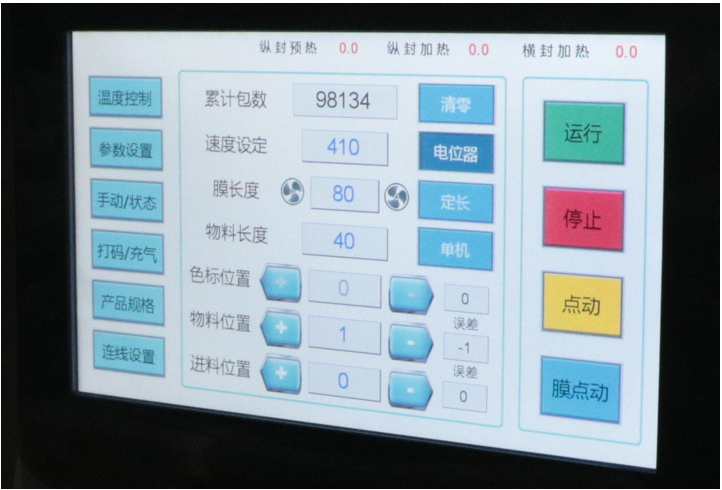 This packaging machine is mainly used for food packaging in the shape of bars, such as oatmeal, chocolate, cakes, bread, Sachima, pet food.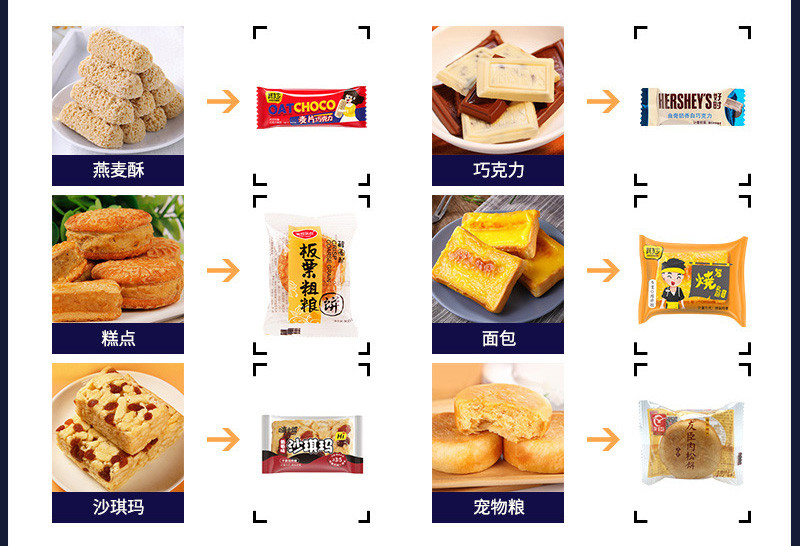 The development and growth of enterprises and the expansion of production demands require new packaging machinery to have the characteristics of high production efficiency, high degree of automation, and more complete supporting equipment. The future packaging machinery and equipment will also cooperate with the industry's automation development trend, and gradually improve packaging equipment The overall level.
With the rapid development and rapid changes in the market, we should pay more attention to the quality and endurance of automatic packaging machinery and equipment, as well as the production efficiency and performance of products.

Nowadays, packaging machine has become a kind of equipment necessary for the development of many industries. It plays a huge role in production and life. As market demand increases, product competition will become fierce one after another, which makes it increasingly demanding to improve the quality, efficiency and overall quality of packaging machines. performance. Looking at it now, the demand of food, beverage, medicine and other industries still dominates. These industries are high-growth industries, and products are updated quickly. Packaging machinery companies are also required to speed up development and develop and produce in line with market changes. Packaging machinery and equipment. Some liquid filling and granule or powder packaging are inseparable from packaging machines. For example, granule packaging machines and powder packaging machines are very useful in the pharmaceutical industry. This can avoid pollution caused by manual contact. This is the use of machines. The benefits of packaging.