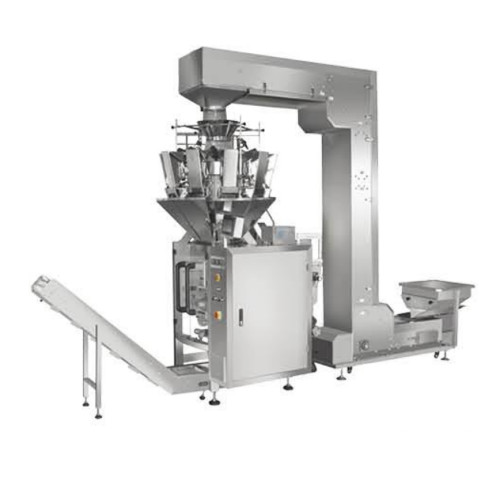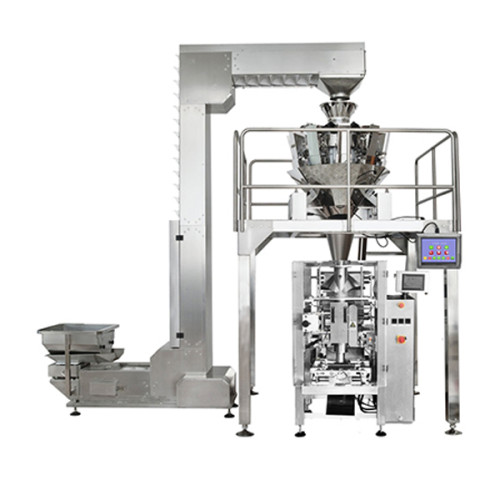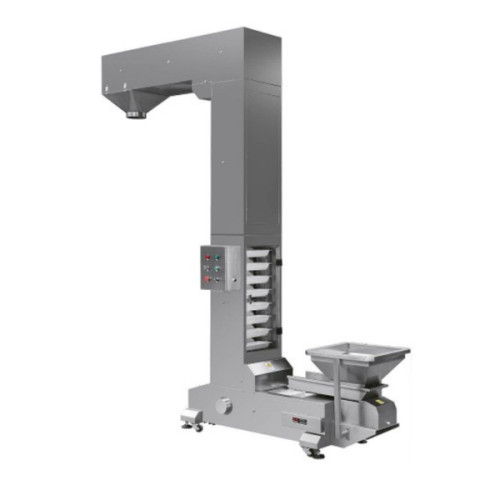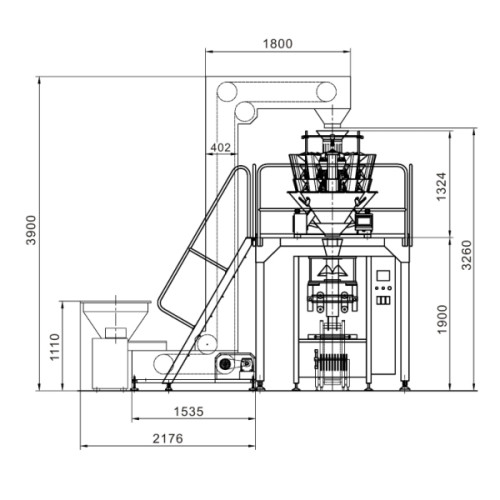 DBW-EA series packaging and checkweighing combined system
Item specifics
Component1

material hoist
Component2

automatic weighing and counting machine (combination scale)
Component3

working platform
Component4

packaging machine
Component5

finished product conveyor
Description
DBW-EA series packaging and checkweighing combined system
| | |
| --- | --- |
| Fim width | Max.420mm |
| Bag length | 80-300mm |
| Bag width | 60-200mm |
| Fim roll diameter | Max.320mm |
| Packing rate | 5-60bag/min |
| Measurement range | 150-1500ml |
| Fim thickness | 0.04-0.08mm |
| Power | 220V.50/60HZ.2.2KVA |
| Machine size | 1217*(W)1015*(H)1343 |
| Machine Weight | Max.420mm |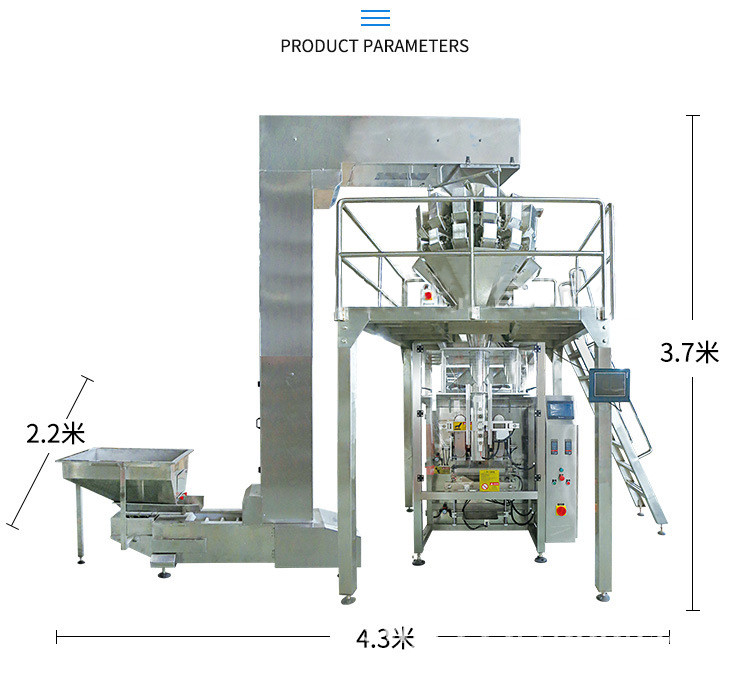 1.The new design, beautiful appearance, the structure is more
reasonable, more advanced technology.
2.lmported PLC computer control system, color touch screen, easy
to operate, intuitive and efficient.
3.The imported servo film transport system, imported color code
sensor, accurate positioning and the machine performance is
remarkable, the packing is beautiful.
4.A variety of automatic alarming protective function, maximum
limit to reduce wear and tear.
5.Pocket diversification, can provide customers with pllw bogs,
Angle of bags, hanging hole bag, bag, etc.
6. Automatic feeding, metering, bag filing, date printing and
product output of all processes;
7.High measuring accuracy, high efficiency, no broken material.
8,Requirements for high precision measurement and frogle packaging
bulk objects, such as: puffed food, crispy rice, fruit Cold, sweets,
pistachio, apple slices, dumplings, rice balls, chocolate, hardware
items, medicines, etc..
9,Double membrane institutions, Angle of institution, automatic
corection, punching device, even a bag of device.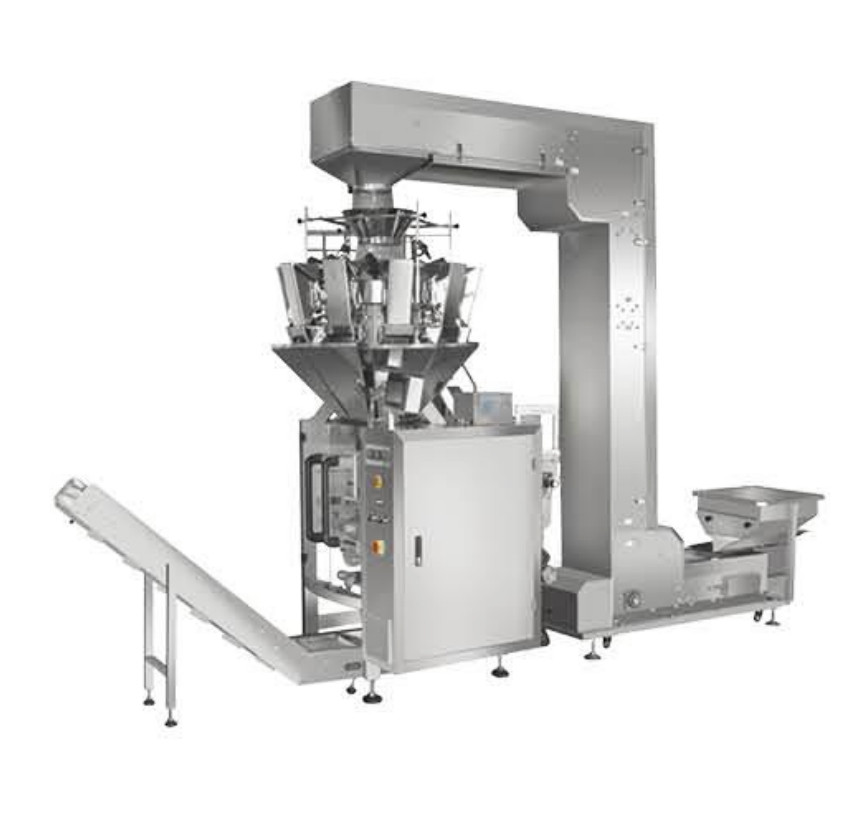 This is a title
1. Applicable to industries that have requirements for weight and number of bags.
2. It is suitable for industries where there are not many bags.
3. Strong material adaptability, suitable for most materials in small bags with small weight difference;
4. Strong compatibility, the packaging machine can be applied to packaging bags of various sizes;
5. High counting accuracy and high counting efficiency;
6. Fully automatic operation, intelligent joint control with upper and lower procedures, no need for special operation, saving labor;
7. With the function of rejecting unqualified (error rejecting);
8. Simple structure, easy to clean and easy to maintain;
9. High performance-price ratio, economical and practical, less equipment investment, and large benefit output.