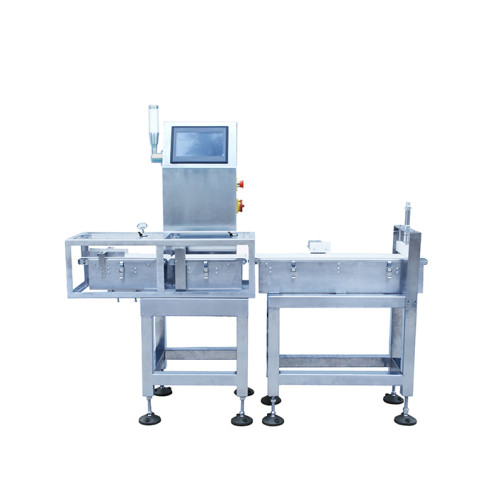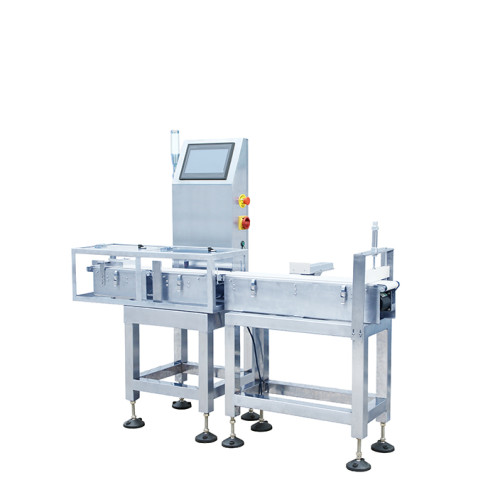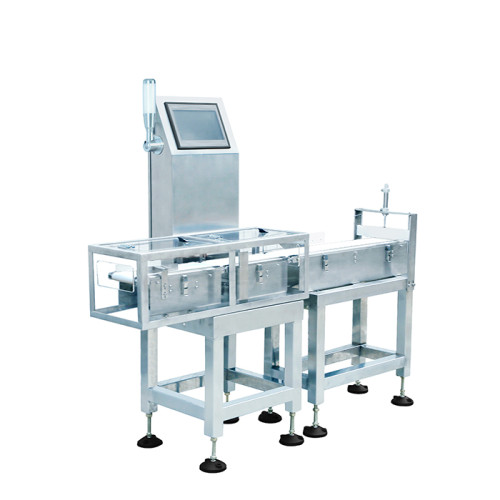 High speed check weigher with rejector
Item specifics
Display scale

0.1g
Weight checking range

2-1000g
Weight checking accuracy

± 0.1-0.3g
Size of weighing section

L 300mm*W 120mm
Description
High speed check weigher with rejector
Product model

DCW3012L02

DCW3512L05

DCW4012L1

Weighing Control System

On-line weighing control system V1.1.5

Belt speed

5-90m/min

Number of items

20-50 items

Material


Roller: Aluminum

Conveyor Belt: White, Food Grade, Polyurethane Thermoplastic (TPU)

Structure: stainless steel 304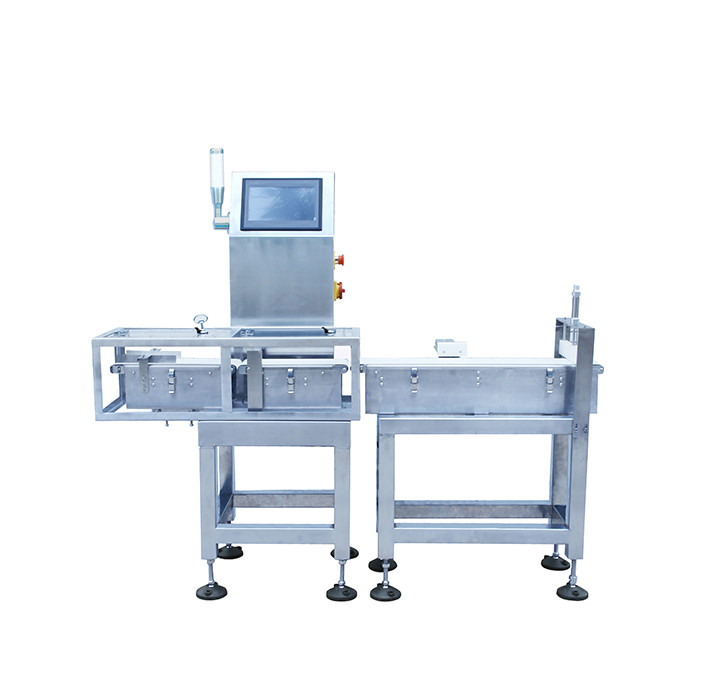 Product adantage
1. Simple and easy to use: This unique and efficient equipment can be used by food manufacturers of any size to improve their production lines and produce high-quality qualified products, which is very competitive in the world. Customized functions for quick detection, easy-to-use and easy-to-clean provide an efficient saving mechanism, which can significantly increase profitability. In order to comply with food production standards and regulations, such as "Hazard Analysis and Critical Control Points" (HACCP), the automatic checkweigher is made of stainless steel and food-grade materials, and its hygienic design makes cleaning easy and fast.
2. Save time and cost: The checkweigher is prefabricated, with standard parts and components hook scale, short delivery period and can be installed after delivery, reducing installation time. In terms of design, it is unique: compact design, small size and small footprint, which avoids the cost and time caused by the reorganization and redesign of the production line required for large-scale systems. The combined system is easy to operate, reducing the training requirements
begging. Both the checkweighing equipment and the metal detector are controlled by a color touch screen, which can easily and quickly access all important controls and read data. It has fast automatic setting and product replacement functions, and also includes a built-in performance verification process, reducing production downtime.