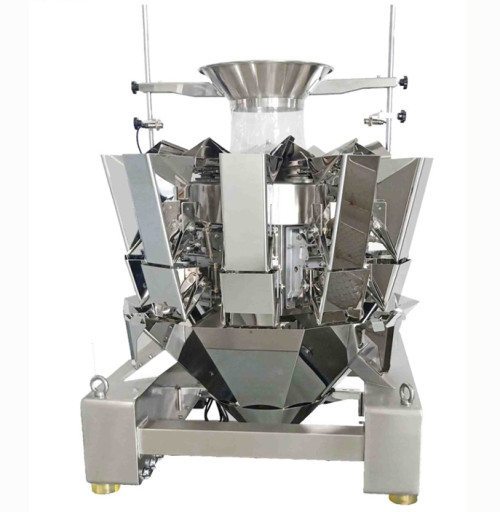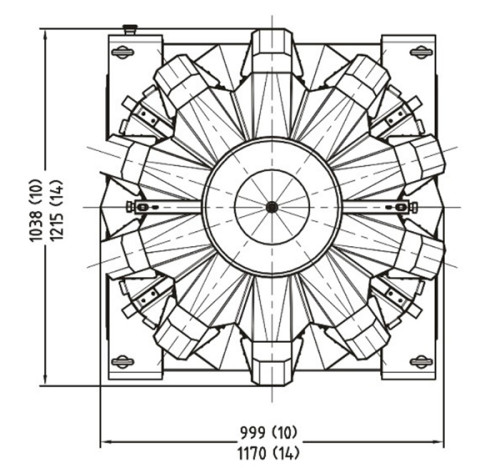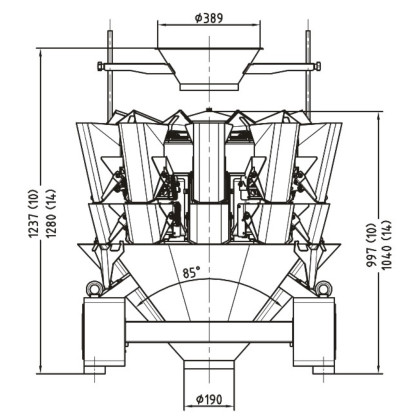 DCT series multihead weigher with hight quality
Item specifics
Number of multihead scales

8
Single weighing range

10-2000g
Maximum speed

120bag/min
Description
DCT series multihead weigher
| | |
| --- | --- |
| | The average accuracy is about ≥0.3g~1g (the actual weighing accuracy depends on the weighing speed and material conditions) |
| | The average accuracy is about ≥0.3g~1g (the actual weighing accuracy depends on the weighing speed and material conditions) |
| | About 100 times/minute (theoretical maximum value) [The actual weighing speed is determined by the material status, target weighing weight, feeding situation, and packaging speed] |
| | 10-2000g |
| | |
| One-time weighing capacity | The maximum is 2.8 liters. If the weight and capacity of the product exceed the range of one weighing (1000g), it needs to be weighed twice or more. |
| | Dual-arm strain load sensor |
| | |
| | |
| | about 200KG |
| | 10 kinds; equipped with automatic reset function,Linked with packaging machine |
| | |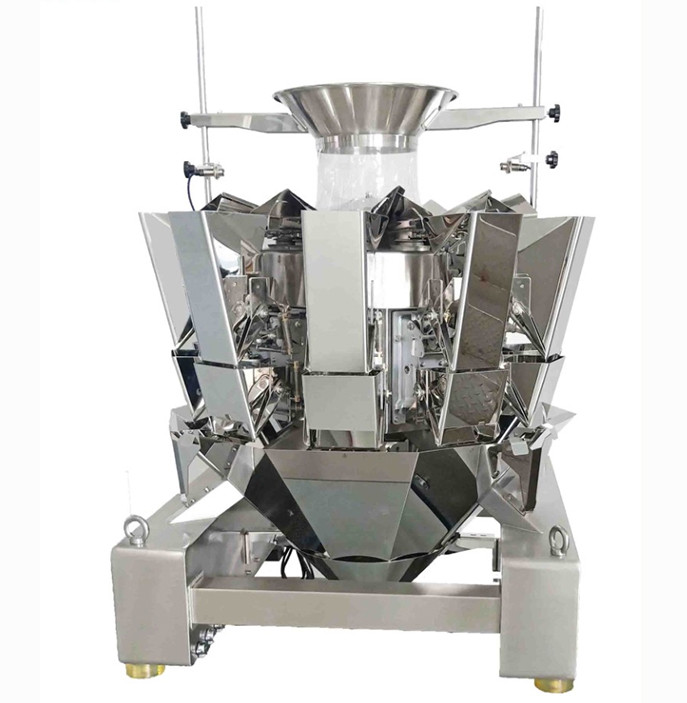 Advantage:
1. During rapid weighing, the vibrator can automatically adjust the amount of vibration according to different target weight values, so that the feeding is more uniform and the combination rate is higher.
2. Using high-precision digital load cell and AD module for accurate measurement.
3. The changeable signal CAN port and error self-diagnosis function greatly improve the troubleshooting time and efficiency.
4. According to the characteristics of the object to be weighed, the opening and closing speed and opening angle of the hopper door can be finely adjusted to prevent material jam.
5. When combined weighing, you can choose to set multiple blanking and sequential blanking to avoid bulky materials from blocking the blanking opening.
6. The aggregate processing system with the functions of "automatic sorting" and "one for two" can directly eliminate unqualified products and directly process the unloading signals issued by 2 packaging machines.
7. All parts in contact with materials are made of stainless steel, which is clean and hygienic. The fully sealed and waterproof design prevents the intrusion of foreign objects and is easy to clean.
8. Two different materials can be weighed at the same time, and two different parameters can be set at the same time.
9. Set different permissions according to different operators to facilitate management.
10. The operating system can be used in Chinese/English/Western languages ​​according to customer requirements.